The Grain ~August 2009 Update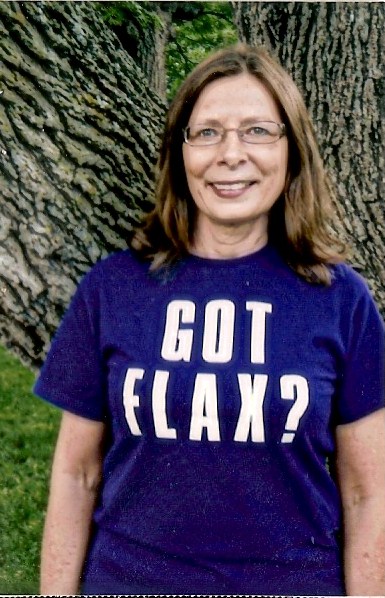 ~Ellie's Corner~

The summer is passing by and August has snuck up on me! Have you been able to relax and enjoy some of the summer? Sometimes it takes a purposeful mindset to get outside and just relax and enjoy the sunshine and lazy summer days. I hope you have been able to get to a few Farmers Markets ~they are SUCH a fun way to get fresh fruit, veggies, + other yummy foods, as well as supporting local farmers + small businesses! I am so excited for the Minnesota State Fair coming up the end of this month! :)
I am still in the middle of many projects to improve the website and this newsletter! I look forward to bringing you more delicious recipes and excellent health information. Is there something you don't see and would like to see on the website? Let me know.
I have received so much positive feedback from so many and I REALLY appreciate it! Thank you! I hope to see YOU at the Farmer's Markets + the MN State Fair! :)


~Click Here to read more on my 'About Me' Page~
---
~ Coupon for End-of-Summer FREE Shipping!!~

Here's a way to help your budget as you prepare you + your family for another school year! Enter this code: 171009935


(Copy + Paste it in the voucher/coupon box after you have added your items to the shopping cart + hit recalculate ~ If you have any problems, just email or call me! :)

Click to take advantage of Free Shipping End-of-Summer Savings!!
---
~Come to a Farmer's Market or other Show...~

Farmers Markets
Maple Grove Farmers Market is in the Maple Grove Community Center Parking Lot (Weaver Lake Rd) every Thursday 3-7pm for your fresh vegetables from farmers AND for your Wonderful Flax :). Directions to Maple Grove Farmers Market (Opens up in new window).
Do you live in Downtown Minneapolis by the Guthrie? The Mill City Farmers Market is on Saturdays 8am-1pm. ***This year I am not there every week, but I WILL be there the 2nd Saturday of each month (and more if they allow me to!) :) More info + directions ~Click here (opens up in new window)
Shoreview Farmers Market -Every Tuesdays 3-7pm in the Shoreview Community Center off of Highway 96.
Blaine Farmers Markets are on Wednesdays 3-7pm in the Parking lot of Noble Landscaping (near the Blaine National Sports Center). Starts June 24 runs til Sept 30.
Other places you can find me are:

Hopkin's Farmer's Market August 1, 8, 15 0730-1200 (noon)
Downtown Hopkins- Off of Excelsior and 9th.
and OF Course! The Minnesota State Fair
We are located in the Dairy Building (you have to walk past us to get to the Delicious Ice Cream Smoothies!) Grab a discount book when you are at Cub Foods or when you get to the fair –not only are there GREAT deals on many things, but we have an EXCEPTIONAL steal-of-a-deal waiting for you! We cannot wait to see you there! :) August 27 -September 7!
---

~Yummy Rice Krispie Treat Recipe with Flax~
Yummy Rice Krispie Squares Recipe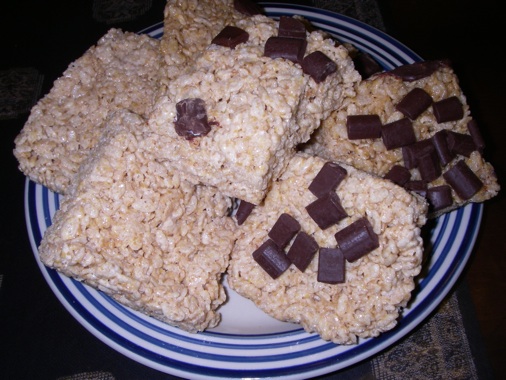 1/2 cup (1 stick) butter
1 1/2 bags (15 oz) Marshmallows (any size you want-since they just get melted anyway :) ~you could use the last 1/2 of a bag for S'mores!)
1 tsp Vanilla
9 1/2 cups Rice Krispies -we use the bags of Malt-o-Meal Crispy Rice
1/2 cup Flakes o' Gold or Ground Premium Gold Flaxseed
Chocolate chips, M+Ms or your favorite candy (Optional) In a large bowl, add rice krispys and flax -no need to mix. On Stove top: Melt the butter and marshmallows together in a saucepan over low-medium heat -stirring frequently. Add vanilla. In Microwave: Melt butter in microwaveable bowl for 50 secs or until melted. Add marshmallows and stir -Microwave again for 1-1/2 Mins (stirring occasionally) or until marshmallows melted. Add vanilla. Add the marshmallow mixture to the rice crispys and stir until all rice crispys and flax are coated. Then place in a 9x13" pan and use a large piece of saran wrap to cover and then press rice krispy bars into pan. Sprinkle chocolate chips or your favorite candy on top of rice cripys and use saran wrap to press into rice crispy bars. You can then cut rice krispy bars into the desired size and wrap them in saran wrap for easy storage for later! Enjoy! :) Click here for the Gourmet Flax seed to make the Rice Krispie Treat Recipe!
---
~Here's More Information~


Did you know that if you don't have a bowel movement every day your body reabsorbs cholesterol? Click here to find out more about the importance of fiber

There ARE Differences in Quality of Flax. Flax is FOOD + if it tastes or smells bad, it might be rancid. ~Click Here to Learn How To Choose Gourmet Flax Seed

Did you know that flax is just as beneficial for your pet?
Click Here to learn more about Flaxseed essential Omega 3 for Pet Health!

Mucilage is a kind of Soluble Fiber that is important for protecting and healing the colon. Click here to find out more about how mucilage fiber soothes, protects + heals the intestines.

I cannot tell you how many times I hear people say that eating flax seed has decreased their cholesterol levels and brought the cholesterol back to normal! Here is one customer who ate flax seed daily and Lowered Her Cholesterol! If we can use food (flax is food) to prevent and lower cholesterol, then perhaps we can save money and avoid yucky side effects of lipitor and other cholesterol medications! Food for thought!

Here is excerpts of one customer's letter (Click for full letter):

If you're receiving this newsletter because a friend forwarded it to you, Sign up to get the monthly The Healthy Grain emailed to YOU by entering your email address in the Subscription Box at www.GotFlax.com or reply to this email. (We use your email ONLY for the newsletter!) We'd love to hear from you :)
THANK YOU for reading this newsletter! I look forward to our journey together to learn more about Healthy Eating and Living. :)

I appreciate You. Peace and good health! ~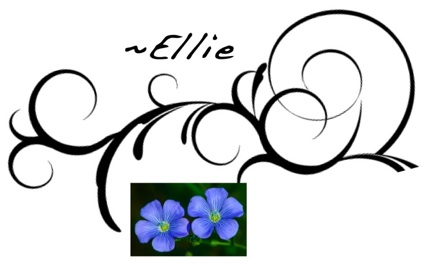 ---