The Grain ~ Happy Holidays! 2009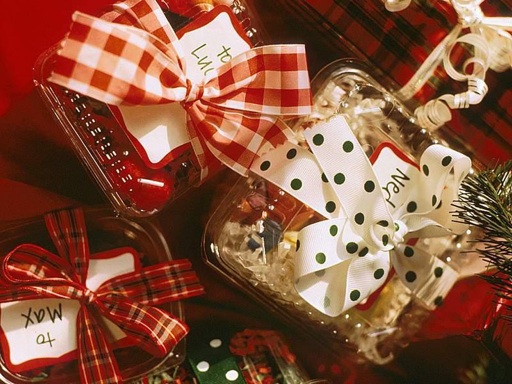 **If you have trouble with this Newsletter, Click here to read it online.**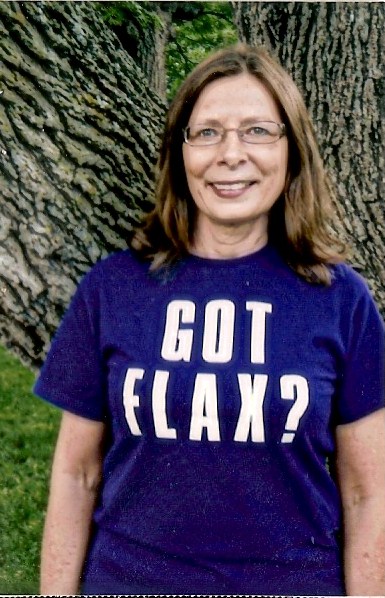 ~Ellie's Corner~

Blessings to you and your families this winter. How thankful I am for each one of you! This time of year is a special reminder ~to take the moments and appreciate everything we have! I am so excited to see all my children this Christmas! I hope you will have special time with your family and friends! 3 things I am trying to do and hope you can also find time to try during this busy time of year:
1. Purposefully take time to relax and find peace in the busyness. It is so healing to relax, only then can we fully give to others.
2. Remember the purpose of each holiday celebrated ~ what matters most is not things; what matters is shared joy, love and friendship.
3. Make gift giving meaningful and economical:

Give gifts that have meaning such as a card that says what you appreciate about the person ~plan time together such as going out for coffee or to the park.
Give practical gifts like food, toothbrushes and other necessities to help loved ones offset costs.
Give the gift of Health:
Flax seed~
We all need to eat and we need our health. We have an extra special deal for your gift giving savings! ~See below~
Merry Christmas to each of you!

---
~Holiday Gift Giving Savings!~

We are offering a one time Special for your Gift Giving Savings! This offer won't last long~
Give the Gift of Health!
If you can help your friends and family members start eating healthier, you have given them SO MUCH more than a nice present;
you are giving them a way to be healthier and feel better!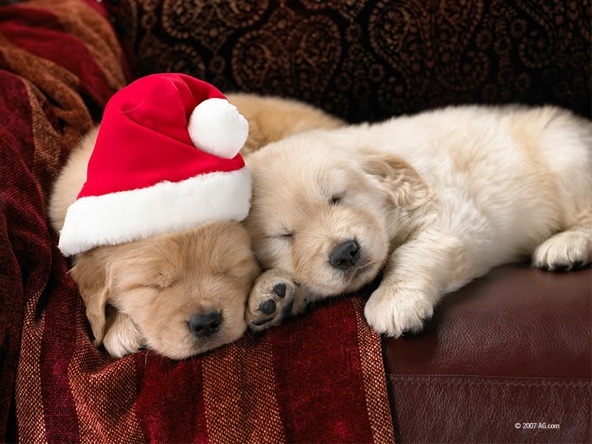 Don't forget your pet! :) Flax makes a great gift and is a perfect way to add Omega 3 back into their diet! Click Here to learn more about Flaxseed essential Omega 3 for Pet Health!

If you have any questions about online ordering just email or call me! :)

Click to give the Gift of Health at $10 each - A Huge savings!
---
~Come to a Farmer's Markets or Another Show...~

Upcoming Shows
You can call and email me in addition to finding me at www.GotFlax.com
---

~Apple Crisp Recipe!~
Cooking Apple Crisp low fat is Easy with Flax!
~Click here for the Flax Apple Crisp low fat recipe!~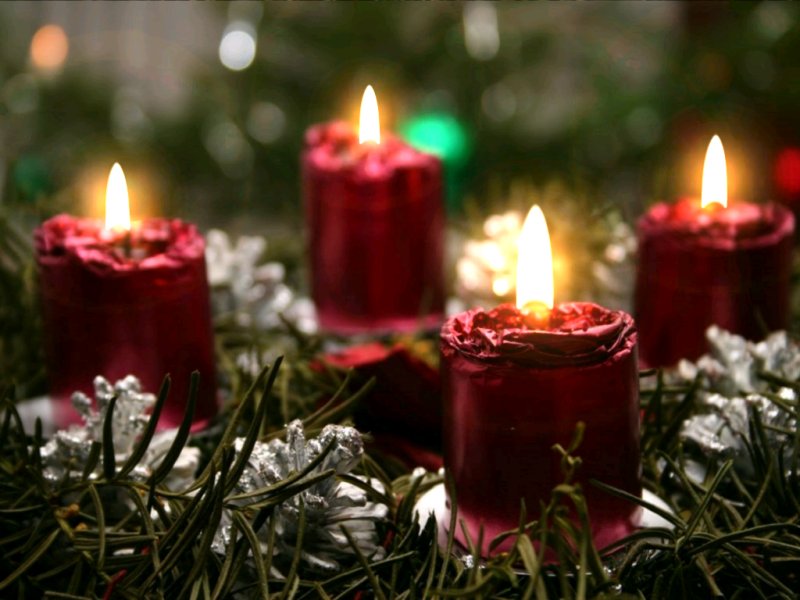 Delicious Flax Apple Crisp low fat with Flax seed
Warm, Homemade and Perfect for a cold winter day and
for your Christmas and Holiday parties!

Filling
3 c chopped apples (1 1/2 - 2 pounds ~3 1/2-4 medium apples)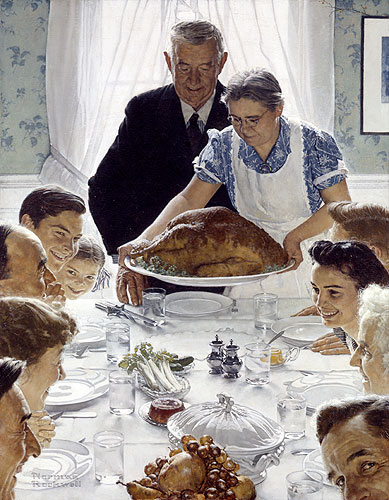 1 Tbs sugar
1 Tbs lemon juice
1/2 tsp grated lemon zest from 1 lemon
Mix ingredients together right in 8" pan or 9" pie plate Topping Mixture
1/4 cup flour (rice flour is a gluten free option)
1/4 cup Flakes o' Gold or Premium Gold Flaxseed
1/4 cup packed brown sugar
1 tsp ground cinnamon
1/4 tsp ground nutmeg
1 Tbs water
1/4 tsp sea salt
1 Tbs maple syrup (or substitute 2 Tbs brown sugar + 1/2 Tbs water)
Optional: 1/2-3/4 cup chopped walnuts, pecans or almonds
Optional: if you like oats in your apple crisp topping, add 1/4 cup Oats and 1/2 Tbs water.
*Mix together. Do not over-mix. Heat oven to 375*, Bake for 45 minutes until fruit is bubbling and topping is deep golden brown. Serve warm or at room temperature.
For variations with other fruit, see Flax Apple Crisp Recipe.
Flax Apple Crisp low fat is Delicious with whipped cream or ice cream (low fat of course :) ! Serves 4-5
If you want a larger apple crisp to serve 10, double the recipe and use a 9x13 pan, Bake at 375* for 55 minutes. ~Click here for the entire Flax Apple Crisp low fat recipe!~
Click here for the Best Flaxseed to make Flax Apple Crisp low fat!

---
~Here's More Information~


Diabetes is a growing concern today, and I believe that good nutrition can help slow the terrible havoc Diabetes can cause on the body.
Here's the great thing about flax:
Flax is a Low-Glycemic food + won't spike blood sugar ~flax will help blood sugar stay stable longer (as part of a diabetic diet).
Omega 3 tells your brain you are satisfied and don't need more food.
Fiber and protein take a long time for your body to digest and you actually feel Full for Longer!
Then Lignans help heal the body and decrease inflammation throughout the body.
You can't find nutrition like that in any of the processed and fast food we so often eat today!
And you can't get nutrition like that at a price of ~10 cents/day if you eat 2-3 Tbls/day!


Have you seen Food Matters yet? I want to try to see it over Christmas, but many people have told me that it is excellent! I HAVE seen The Future of Food + HIGHLY recommend watching it.


The more we know, the more we can do.
We have made this available on our site and you can watch it for FREE. ~The Future of Food Documentary~
Watch it Free here There are many excellent documentaries out right now. Some of the documentaries we recommend watching:
*The Future of Food *Food, Inc. *Food Matters *Fast Food Nation (book + movie) *Sweet Misery: A poisoned world, *King Corn, *Bad Seed: The Truth About Our Food, *Super Size Me
Are there documentaries or books you would recommend?




Need more Ideas of How to eat Flax? Experiment and try flax seed in different ways to find your favorite. You can add flax to: yogurt, juice, cereal, smoothies, protein shakes, applesauce, cottage cheese, + ice cream.


THANK YOU for reading this newsletter!
Merry Christmas and Happy Holidays!
I look forward to our journey together to learn more about
Healthy Eating and Living. :)
I appreciate you. Have a Flax-A-LiciouS Holiday!! ~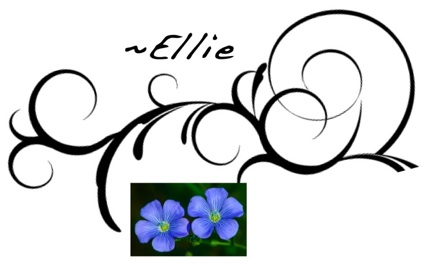 ---
If you're receiving this newsletter because a friend forwarded it to you, Sign up to get the monthly newsletter: The Grain emailed to you by entering your email address in the Subscription Box at www.GotFlax.com or reply to this email. (We use your email ONLY for the newsletter!) We'd love to hear from you :)