The Grain ~ October 2009
**If you have trouble with this Newsletter, Click here to read it online.**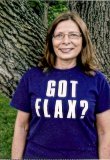 ~Ellie's Corner~

Can you believe that it has already snowed here in Minnesota? Well, I guess it's just a early warning to get ready for the cold! :) I hope you are enjoying the Fall! There is only about 1 week left of most Farmers Markets, unless they move indoors like Maple Grove Farmers Market. So if you get a chance, go before they are all over for 2009! I'm going to miss all the fresh fruit, veggies + other yummy foods. We hope that during this winter we will have more time to get more information on the website, so if there something you donít see and would like to see on the website, then let me know.
I appreciate ALL feedback! :) Thank you for joining us on the journey of eating and living healthier!


~Want to know more about why I do what I do?
Click here for more about me!~
---
~Autumn Savings!~

Here's a way to help your budget and health this Fall! Enter this code: 152109225


(Copy + Paste it in the voucher/coupon box after you have added your items to the shopping cart and click "recalculate"... If you have any problems, just email or call me! :)

Click to take advantage of Super Autumn Savings!!
---
~Come to a Farmer's Markets or Another Show...~

Farmers Markets + Other Shows
---

~Flax Waffles Recipe!~
Flax Waffles
-a waffle recipe SIMPLE + EASY to make! And Absolutely Delicious + Heart Healthy!!
~Click here for the Flax Waffles Recipe!~

Mix in large bowl:
1 1/2 c flour
1/2 c flax
1 Tbsp baking powder
1/2 tsp salt
1/2 Tbsp sugar (optional -to taste)
Beat together in another bowl:
2 eggs
1 3/4 c milk
1/2 c melted butter or oil

Add wet ingredients to dry mixture all at once. Stir just till moistened. Batter should be lumpy! Fry waffles on hot, greased waffle iron. ~Click here for the entire Flax Waffles Recipe!~

See Flax Waffles Recipe for Variations of these waffles: including chocolate chip waffles, fresh berries or dried fruit waffles. Click here for the Best Flaxseed for Flax Waffles!

---
~Here's More Information~




I recently saw an excellent documentary, The Future of Food + HIGHLY recommend watching it. The more we know, the more we can do.
We have made this available on our site and you can watch it for FREE.

~The Future of Food Documentary~
Watch it Free here

There are many excellent documentaries out right now. As with any documentary, there are biases and different perspectives; however, I firmly believe that it is important to hear every side if possible. Marketing and Big business can get in the way of the smaller voices, so these documentaries are essential to try to get the big picture. Here are some of the documentaries we recommend watching:
*The Future of Food
*Food, Inc.
*Food Matters
*Fast Food Nation (the book is excellent as well)
*Sweet Misery: A poisoned world
*King Corn
*Bad Seed: The Truth About Our Food
*Super Size Me Are there any other documentaries or books you would recommend? I would love to hear your suggestions!

Did you know that flax is just as beneficial for your pet? Click Here to learn more about Flaxseed essential Omega 3 for Pet Health!


Need more Ideas of How to eat Flax? Experiment and try flax seed in different ways to find your favorite. You can add flax to: yogurt, juice, cereal, smoothies, protein shakes, applesauce, cottage cheese, + ice cream.


There ARE Differences in Quality of Flax. Flax is FOOD + if flaxseed tastes or smells bad, it might be rancid. ~Click Here to Learn How To Choose Gourmet Flax Seed.



THANK YOU for reading this newsletter! I look forward to our journey together to learn more about Healthy Eating and Living. :)

I appreciate You. Have a Flax-A-LiciouS Day!! ~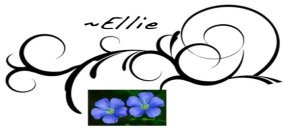 ---
If you're receiving this newsletter because a friend forwarded it to you, Sign up to get the monthly newsletter: The Grain emailed to you by entering your email address in the Subscription Box at www.GotFlax.com or reply to this email. (We use your email ONLY for the newsletter!) We'd love to hear from you :)