~Ellie's Corner~

It's Autumn!
While I don't know where the summer went, I do love this time of year for so many reasons-
...the changing of the colors of leaves into golds and deep reds, the crisp Fall air, the smells of hot fresh baked goods and soups, and so many other reasons!
Thank you all who came to see us and support us at the Minnesota State Fair! It was such a fun time! And a big Congratulations to our 12 MN State Fair Prize Winners!!!! Bob from Minnetonka, MN; Ross ~Hugo, MN; Julia ~Rosemont, MN; Deb ~Apple Valley, MN; Michael ~ White Bear Lake, MN; Melissa ~Plymouth, MN; Sue ~ Chippewa Falls, WI; Martha ~Bilox, MS; Josh ~MPLS, MN; Kevin ~Lindstrom, MN; Jan ~MPLS, MN; and Linda ~Inver Grove Heights, MN!!
Thank you as well to all of you who have come to support us at a Farmer's Market or show this summer! We have another month of Farmer's Markets! Come see us and support your local farmers!
Our website has a new look! We are SO excited and would like to hear what you think. Do you like the new look? Have suggestions?
Wishing you a beautiful and peaceful Autumn season! Thank you for your support!
Blessings on you!
~Ellie
---
~September Savings!~

Flax has incredible health benefits for impressive value!
15% off any order of $30.00 or more
When ordering, use Code: AUTUMN
~ or ~
Free Shipping on a purchase of $60 or more!
When ordering, Enter in code: REDLEAF
To copy and past coupons, select word, hold Ctrl+C together (copy), then go to checkout + in discount box, hold Ctrl+V together (paste).
Coupons are good until October 30, 2010.
Eat Healthy, Live Healthy, Save Money and feel better!
If you have any questions about online ordering just email or call me + read more online at www.GotFlax.com. :)

---
~Come to a Farmer's Markets or Another Show...~

Farmers Markets + Other Shows:
---

~Flaxseed Banana Bread~
Flaxseed Banana Bread
Go Bananas with Flaxseed Banana Bread! Who doesn't love freshly baked banana bread? Add some flax and it's perfect!
~Click here for the entire Flaxseed Banana Bread Recipe~

In a mixing bowl, combine:
1 -1/2 cup flour
1/2 c Flakes o' Gold or Ground Premium Gold Flaxseed
1/2 tsp salt
Mix separately and Add:
1teaspoon baking powder
1 teaspoon baking soda
Cream Together:
1 cup sugar (3/4 cup if you prefer less sweet)
1/2 cup butter
1 teaspoon vanilla
Beat into creamed mixture:
2 eggs
Add:
3 very ripe mashed bananas
1/4 cup walnuts (optional)
1/2 cup chocolate chips (optional)
Bake at 300* Bake for 50-60mins -when inserting a knife or toothpick in the center comes out clean.
You can bake in muffin pans (shorter baking time ~20 mins), in any type of ceramic/glass pans, and in bread pans -be creative!
Click here for the entire Flaxseed Banana Bread Recipe
---
~Here's More Information~



New Information!!
~Directions + Guidelines for How Much Flax: Here are helpful recommendations to your questions of how much flax to eat daily.
For Adults:
Start with 1 Tablespoon a day.
Drink 8-10 cups of fluids (preferably water) a day.
After 2-3 days, increase to 2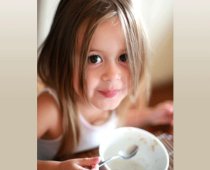 Tablespoons a day.
Continue this to the goal of 2-4 Tablespoons a day.
For more complete details on this topic, you can read more on www.gotflax.com.
(If you have Crohns, Diverticulitis or IBS, you want to start out slower, so read more specific info here).
For Children:
It depends on age and weight, but usually starting is 1/2-1 teaspoon a day and then to work up from there. Read more at GotFlax.com for the more specific details. Read more on how much flax to eat daily.


Flax Mocha Chocolate Chip Banana Muffins:
~Click here for this Delicious Muffin Recipe~
Flax Mocha Chocolate Chip Banana Muffins is a recipe that is delicious and quick! Healthy muffins with a little energy-booster! Kids love these too!
Blend together:
1/2 c. + 2 Tbsp. butter (chilled or softened)
3/4 c. sugar
1/4 c. brown sugar
1 egg
3 ripe smooshed bananas
Add:
2 Tablespoon instant coffee dissolved in 1/4 cup water, milk or cream (or use 1/4 cup freshly made coffee)
1 teaspoon vanilla extract
In medium bowl, mix thoroughly:
1-1/4 cup white flour
3/4 cup wheat flour
1/2 cup Flakes o' Gold or ground whole Flaxseed
1/4 teaspoon salt
1-1/2 teaspoon baking powder
1/2 teaspoon baking soda
Add wet ingredients to dry and mix just until blended.
Fold in:
1/2-3/4 cup semisweet chocolate chips
Enjoy these delicious muffins with a fun twist!
Click here for the rest of the recipe!
Click here for the best Flax for Flax Mocha Chocolate Chip Banana Muffins!

Did you know that flax is also very beneficial for your pet? Some of the benefits of Flax may have on your pet's health:
Heal + soothe dry, irritated skin
Improve your pet's coat and give it a beautiful glossy sheen
Build their immune system + help fight infections
Help your pet during its growth + development
Help improve bone strength
During lactation, the quality + quantity of the animal's milk will be improved
Prevention + treatment of inflammatory conditions, including arthritis
Click Here to learn more about Flaxseed essential Omega 3 for Pet Health!

There ARE Differences in Quality of Flax. Flax is FOOD + if it tastes or smells bad, it might be rancid.
~Click Here to Learn How To Choose Gourmet Flax Seed

Mucilage is a kind of Soluble Fiber that is important for
protecting and healing the colon.
Click here to find out more about how mucilage fiber soothes, protects + heals the intestines.

THANK YOU for reading this newsletter!
This is a journey
as we learn more about Healthy Eating and Living. I appreciate you.
Have a Flax-A-LiciouS Day! ~Have a blessed Autumn! :)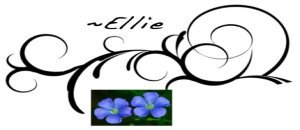 P. S. Now is a great time to save on your Food Budget and add Healthy Whole Grains ~Flax + Barley~ to your diet! We have
Great Savings for You and Your healthy eating Goals!
-The coupons above are SPECIAL for You, my newsletter subscribers! ~Good thru October 31, 2010.