Print Recipe
Flaxseed Banana Bread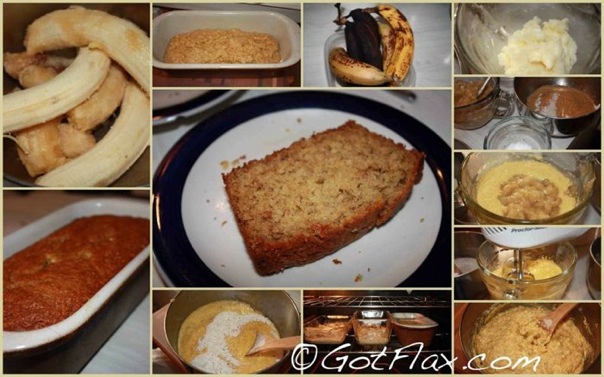 Who doesn't love freshly baked, moist, delicious Flaxseed Banana Bread?! Flax banana bread makes it that much more healthy and our family loves banana bread even more with flax!
This Banana bread is high in Fiber and Omega 3, and it can be a healthy breakfast or a yummy snack!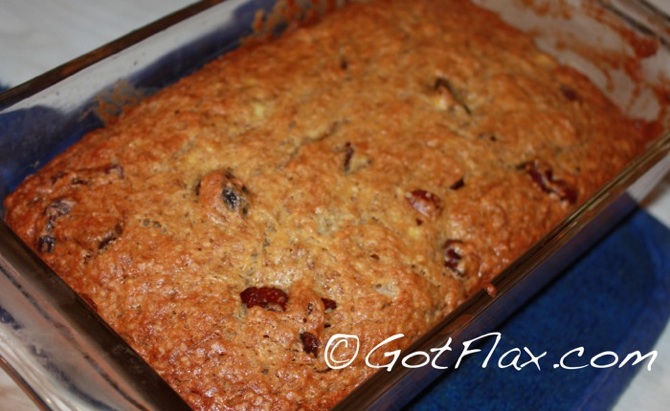 In a mixing bowl, combine:
1 -1/2 cup flour
1/2 c Flakes o' Gold or Ground Premium Gold Flaxseed
1/2 tsp salt
Mix separately and Add:
1teaspoon baking powder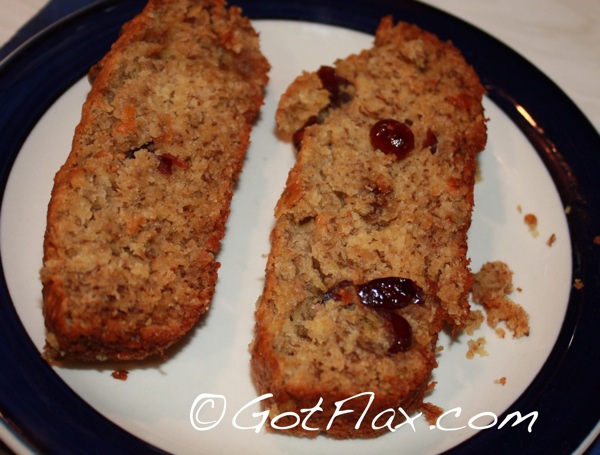 1 teaspoon baking soda
Cream Together:
1 cup sugar (3/4 cup if you prefer less sweet)
1/2 cup butter
1 teaspoon vanilla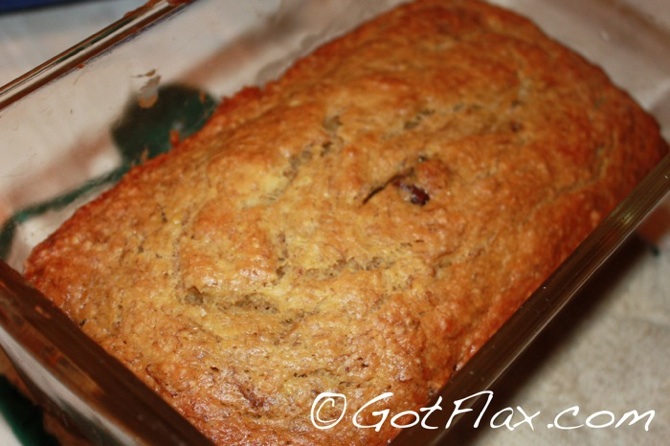 Beat into creamed mixture:
2 eggs
Add:
3 very ripe mashed bananas
1/4 cup walnuts (optional)
1/2 cup chocolate chips (optional)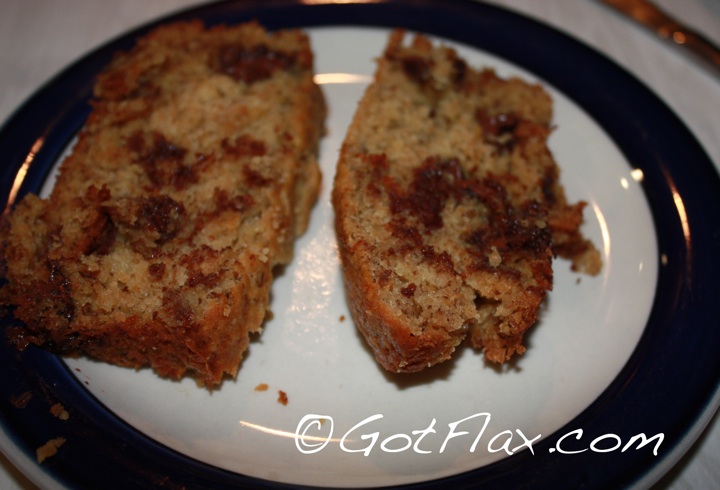 or 1/2 cup craisins (optional)
Bake at 300* Bake for 50-60mins -when inserting a knife or toothpick in the center comes out clean.
You can bake in muffin pans (shorter baking time ~20 mins), in any type of ceramic/glass pans, and in bread pans -be creative!
Click here for the Gourmet Flax seed to make Flaxseed Banana Bread!