The Grain ~ July 2010
**Difficulty reading this Newsletter? Click here to read it online.**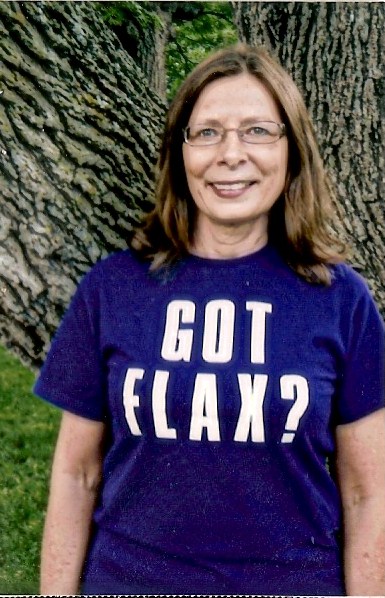 ~Ellie's Corner~

Hello! How's your summer? Have you been able to take a vacation or get projects done? I hope you are enjoying the wonderful sunshine-y days! I have been stocking up on fresh fruits from the farmer's markets for smoothies. I wash the fruit and then put it in ziploc bags to freeze so the fruit doesn't get old and is easily ready for a delicious cold flax smoothies (a recipe is below)!I hope that you have a wonderful weekend as we meander (rush) into August! Can you believe it -where does time go? And the Minnesota State Fair is coming up! Come stop by and say hi if you are there!...If you notice changes in the next newsletter...
it is because I am changing the newsletter provider in August. Hopefully you won't notice much of a change, but if you do... it's still me! :)
There are 2 reasons for this change:
1) People who are wanting the newsletter aren't able to get it for many reasons, and
2) The company I am changing to provides superior service to make sure my readers who want this Flaxalicious newsletter will be sure to receive it!Wishing you a wonderful rest of the summer and check out a local farmer's market -you'll find some amazing things there!

Blessings on you!
~Ellie
---
~July Savings!~

Save on your Summer Food bill with July Savings!
$6 off any order of $40.00 or more
When ordering, use Code: "SOLSTICE"
~ or ~
Be Kind to your budget while maintaining your Healthy Eating Goals!
Get 10% off a purchase of $25 or more!
When ordering, Enter in code: "DANDELION"


To copy and past coupons, select word, hold Ctrl+C together (copy), then go to checkout + in discount box, hold Ctrl+V together (paste).
Coupons are good until August 28, 2010.

Eat Healthy, Live Healthy, Save Money and feel better! If you have any questions about online ordering just email or call me + read more online at www.GotFlax.com. :)

---
~Come to a Farmer's Markets or Another Show...~

Upcoming Shows:
Other places you can find me are:

---

~Italian Pasta Salad Recipe~
Italian Pasta Salad Recipe
Ideal Summer Salad recipes include Healthy Italian Pasta Salad Recipe, which is great for making quick and taking picnics, to-go meals + great for snacks or quick meals for kids.
~Click here for the Italian Pasta Salad Recipe~


NOODLES: 6 oz (2 ¼ cups) brown-rice or wheat macaroni or rotini shells (your choice)
VEGETABLES: Dice + chop vegetables into bite sized pieces.–Your choice of 3 or more of these vegetables (or whatever you have available):
-Cauliflower
-Carrots
-Green/Red Sweet Pepper
-Snow Peas
-Zucchini
4oz sliced Salami or your choice of meat (optional) DRESSING:
1/3 cup Wine Vinegar
2 Tablespoons Olive Oil
3 Tablespoons Flax Oil
2 cloves Minced Garlic
1 Tablespoon chopped fresh Basil (or 2 teaspoons dried Basil)
1 teaspoon crushed fresh or dried Oregano
½ teaspoon Pepper
Dash of Sea Salt
1 small Onion diced into small pieces (optional)
1/3 cup sliced pitted Olives (optional) TOPPING: 2 small Tomatoes –chopped small or in wedges
2 Tablespoons finely shredded Parmesan Cheese (optional)


~Click here for the Italian Pasta Salad Recipe.~



---
~Here's More Information~



New Information!! ~Flax Seed and Cholesterol: ~For High Cholesterol Flaxseed is an Great Answer!~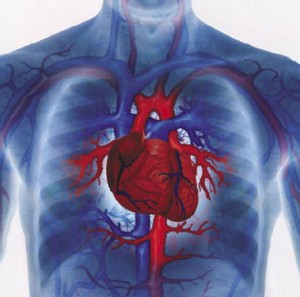 Did you know that flax seed and cholesterol can work together to help you lower your bad cholesterol? Flax seed is a cholesterol lowering food in 3 ways: fiber, lignans, + Omega 3. Not only can flax help you lower bad cholesterol levels it will also provide you with many other health benefits. For High Cholesterol Flax is an Outstanding Answer!
Many people have successfully lowered their cholesterol by eating flax daily.
Studies show that when you add flax to your daily diet, the level of bad cholesterol (LDL) goes down and the level of good cholesterol (HDL) goes up.

How do Flax seed and Cholesterol work together?
Read more on How to Lower Your Cholesterol with Flax!


Simple Smoothie Recipe:
~Click here for this Smoothie Recipe~

Start by putting 1-2 Tablespoons whole flax seed (grind these first in the blender by themselves or in a coffee grinder)
or use 1-2 Tablespoons Cold Milled Flax Seed
Then add 1 cup water or juice (any flavor) you have
1-2 bananas
1 Cup strawberries (or whatever you have)
1 lime, lemon or orange squeezed and added to taste
1-2 cups your favorite frozen yogurt, ice cream or yogurt (optional –will make a more creamy smoothie)
6-12 ice cubes depending on how thick it is and how icy you want it to be!
If you have extra, put it in a cup or ice cube tray and put the smoothie in the freezer for a delicious treat later in the day or for the next day!

Serving size: 2
~Click here for More About Smoothies!~
Click here for the best Flax for Yummy Smoothies!

Did you know that flax is just as beneficial for your pet? Click Here to learn more about Flaxseed essential Omega 3 for Pet Health!


Mucilage is a kind of Soluble Fiber that is important for protecting and healing the colon. Click here to find out more about how mucilage fiber soothes, protects + heals the intestines.

THANK YOU for reading this newsletter!
This is a journey
as we learn more about Healthy Eating and Living. I appreciate you.
Have a Flax-A-LiciouS Day! ~Happy Summertime! :) ~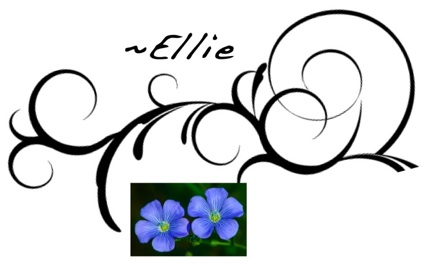 ---
P. S. Now is a great time to save on your Food Budget and add Healthy Whole Grains ~Flax + Barley~ to your diet! We have Great Savings for You and Your healthy eating Goals! -The coupons above are SPECIAL for You, my newsletter subscribers! ~Good thru August 28, 2010. P. S. S. If you're receiving this newsletter because a friend forwarded it to you, Sign up to get the monthly newsletter: The Grain emailed to you by entering your email address in the Subscription Box at www.GotFlax.com or reply to this email. (We use your email ONLY for the newsletter!) We'd love to hear from you :)