In This Newsletter
Winter Savings

Monthy Flax Recipe

5 Flax Health Benefits


~Ellie's Corner~



Winter is slowly leaving us! I feel like I have been hibernating here in MN -yesterday was -21* wind chill! But spring will be here soon...
I am excited for the Kentucky National Farm Machinery Show Feb 16-19. If you are going, we would love to see you -Come say hi!

Spring is coming and that means farmer's markets will be starting back up again. Check for farmer's markets near you and support local!
I'm glad that snow filled car is not mine. I can't imagine cleaning it out! I hope you are staying safe this winter.

Thank you for your support!
Blessings on you!
~Ellie
---
~Winter Savings!~

Flax has incredible health benefits for impressive value!
Purchase 6 or more Flakes o' Gold+ they will be $10 each

(+ shipping)




At checkout, in the "Message/Additional Comments" box, enter code: hibernate



~ or ~
5% off your order of $35 or more
When ordering, use Code:
snowflake
Eat Healthy, Live Healthy, Save Money and feel better!
If you have any questions about our Secure Online Ordering, just email or call me.
Coupons are good until March 31, 2011.
---
~Come to a Farmer's Markets or Another Show...~

Farmers Markets + Other Shows:
National Farm Machinery Show Louisville, Kentucky -9am-6pm (Dates: Feb 16-19) More info + directions (Opens up in new window). We are so excited to come down to Kentucky and can't wait to see our friends there! Please stop by our booth and say hi!
---

~Flax Power Granola Bar~
---
~Here's More Information~


5 Powerful Flax Health Benefits:
(part 1 -more flax benefits to come)
2. Flax can help with Weight Loss -The Omega 3 in flax helps tell your brain you are full, while the protein + fiber take a long time to digest -so, you are actually fuller for longer!
4.

Flax helps decrease Inflammation

-Omega 3 + Lignans have also been studied for their anti-inflammation properties. Flax can help inflammatory disorders ie. ASTHMA, ALLERGIES, ARTHRITIS, SINUSITIS, etc.
5. Flax is a Brain Food -Omega 3 is an essential fatty acid that your body cannot make -you must get it through food you eat. Omega 3 oil is essential for children in development, it is very important for prevention of Alzheimer's + Dementia, + it can help with Depression, Sleeping, ADHD, Difficulty Sleeping, etc.
Read more on flax benefits.

Check out some of the new information I have added to GotFlax.com:
Cholesterol Lowered with Flaxseed + Exercise
Ellie, Thanks for your email. Just a short testament: Have been trying for years to get my cholesterol numbers to be on the healthy side. Got your flax at the farmers market this past summer and took your advice on consuming it. Had a blood test 2 weeks ago and my Cholesterol number is at 181, down from 262. Healthy eating and exercise: definitely the way to go. Thanks again. Peter W. PeterWongPhotography.com
~Read other Flax seed Reviews + Flax seed Testimonials~

Ground or Whole Flaxseed? Do you need to grind flax seeds to get all the benefits or can you eat flax in seed form? I like to cook oatmeal and then add 1/4 cup chopped walnuts and 1 Tbsp of flax seed. ****** Hi Shelley, Thanks for your question and suggestion for how to eat flax! Yes, you really do need to grind flax seed... here are 3 reasons...
~Read the rest of the answer to Ground or Whole Flaxseed?
~Read other Q&As or ask your own~

Need NEW Ideas of HOW to EAT FLAX? Click Here for some Great Tips + Ideas of how to eat flax


Did you know that if you don't have a bowel movement every day your body reabsorbs cholesterol? Click here to find out more about the importance of fiber

THANK YOU for reading this newsletter!

We journey together with the goal of
Healthy Eating and Living.
Have a Flax-A-LiciouS Day!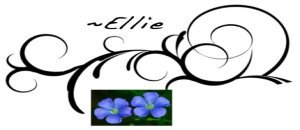 To Read Newsletters from the past, Click here: Grain News, Flax News.
P. S. Now is a great time to save on your Food Budget and add Healthy Whole Grains ~Flax + Barley~ to your diet! We have Great Savings for You and Your healthy eating Goals!
-The coupons above are SPECIAL for You, my newsletter subscribers! ~Good thru March 31, 2010.
Forward to a friend
Know someone who would like this newsletter? Forward from your email account.
Manage Your Subscription
You are receiving this email because the email address was subscribed to our newsletter.

You can manage your subscribtion details by clicking on this link.
If you are receiving this because a friend forwarded...
Wonderful! :)