Flax seed Information -Subscribe to The Grain eNewsletter
Flax seed information and so much more...
The Grain is our FREE monthly eNewsletter that is an indispensible resource for the health conscious person. It is our passion and goal to create a premium and relevant eNewsletter for you

...one that is full of delicious flax recipes, valuable tips, flax seed information and more...
This website and newsletter are an extension of my passion for eatingand living healthy ...and for eatingflaxseed! ...
---
I believe that it is important to know where our food comes from and support local farmers. Get back to the farm and stay out of the pharmacy!
In each eNews, you'll receive...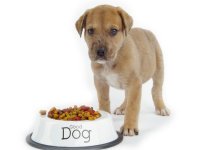 New Flaxseed Recipes that have been created and tested in Ellie's kitchen


Articles packed full of helpful information to answer all your flaxseed, flax lignan and barley questions


Information on Healthy Nutrition for our four-legged friends


Tips and other helpful information... we put a lot of time into giving you as much great info as we possibly can!


Farmer's Markets + Shows - Where and when I'll be there... Come visit us at a local Farmer's Market or a show -we love our friends and we love meeting new friends


Monthly Specials + Discounts - making eating healthy even more budget friendly than flaxseed and barley already do!


More to come... as we build and grow this barley and flax seed information site!
Our Guarantee to you:
We will NEVER spam you nor send you unsolicited emails. The fact is we don't have time to (and of course, we hate spam too)...
Honestly, we are just too busy providing beneficial info to our wonderful and happy readers!
And we will always keep your email address Private. For more about this, read our Privacy Policy. If you ever change your mind, there is always an unsubsribe link provided for you!
Eat + Live Healthy! Sign Up Now!
You can eat and live healthier! Start today by adding flax to your diet!
You'll be glad you did!
~Ellie
---
---