Amount of Flaxseed per day?
by Sarah
(Kenosha, WI )
I just bought the ground flax seed and… I am not sure how much what the amount of flaxseed per day that I should use?
Is it a TSB that gets mixed or less?
Thank you,
Sarah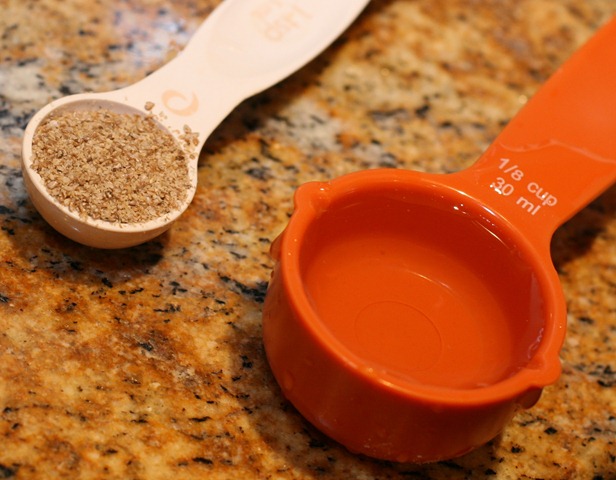 *********
Hi Sarah,
Thanks for your question!
...The amount of flaxseed per day question is one that I get a lot, so I have put together a special page for directions and recommendations for How much Flaxseed to take a day.
Amount of flax per day
Yes, start with a 1/2 Tablespoon a day and be sure to drink 8-10 glasses of water (fluids) a day. In 2-3 days you can go up to 1 Tablespoon a day. Continue this until you reach the goal of 2-4 Tablespoons per day. (This is different for Children and for those with intestinal sensitivities –read guidelines for
how much flax they should eat here
.)Always listen to your body. You can eat more or less depending on how much other fiber you are also eating. Remember that most Americans are eating less than half the amount of fiber they should be per day. We need 25-35g of fiber a day and most people are eating only 11g!
Flax Health Benefits
It is wonderful that you want to make flaxseed a part of your daily diet… you will really benefit because of
flax's healthy effects
on your body and the economical savings that you have from extending the food budget. It is easy to start eating flax daily by adding it to something that you eat every day.
Ways to Eat Flax
We have recommendations for ideas and ways of
how to eat flax
…some of those are with yogurt, applesauce, in smoothies, on cereal, fruit and salads, etc. It is most important that you find ways that you like eating flax.
Sometimes you have to be creative until you find your favorite ways to eat flax. Once your body realizes the health benefits of flax, you will notice when you haven't eaten it!
Flax is So Good for Your Health!
We really encourage people to eat flax daily for 2 weeks –it allows your body time to see the benefits and once you do, it becomes even easier to continue to make flax a part of your day!
Here's to your health!
~Ellie
P.S. Read more details about the
Amount of Flaxseed per day
.