Superfoods ~ Lignan
The hull of a flax seed with incredible health benefits for You!
Have you heard of the Superfoods - Lignans?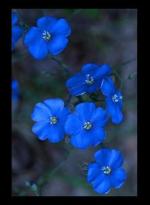 There has been a lot of recent research on the immense health benefits of the Superfoods of
flax-hull-lignans~
some of these include:
decreasing or elimination of hot flashes
prevention of breast, prostate and colon cancers
prevention/delaying of diabetes
prevention of heart disease
decreasing inflammation helping those with arthritis, lupus, etc...
more benefits.
Flax Hull~Lignans~ Excellent health benefits!
A powerful Anti-oxidant -boosts immune system
Potent Anti-inflammatory properties: lignans assist in prevention + fighting of

prostate cancer, breast cancer, osteoporosis, inflammation, + lupus

Helps overcome symptoms of menopause, including hot flashes + can be a safe alternative to Hormone Replacement Therapy
May reduce development of Type II Diabetes and complications of Type I Diabetes
Assists in maintaining healthy cholesterol levels and a healthy heart
Defend against inflammation + muscle damage in athletes + those with jobs that include heavy lifting
Many have seen improvement from hair loss after taking lignans
Promote normal hormonal balance and ovulation by reducing effects of estrogen overload
Beneficial for healthy brain function
Properties to help prevent + fight Cancer, including colon + bowel cancer, breast + prostate cancer
Protects against calcium loss and assists in building bone mineral density
Excellent ability to help reduce abdominal pain, diarrhea + inflammation for those suffering from Chrons, Celiac, and Diverticulitis
Benefits the digestive system, adding bulk and promoting regularity
With SO MANY BENEFITS of SUCH a small seed hull, it is clear to see why ~LIGNANS~ are a POWERFUL SUPERFOOD!
---
The Science behind -Lignans- (abbreviated LGN for this section):
They are a group of
phytonutrients,
which means plant nutrients, and they are found in veggies, grains, and seeds.
Flaxseed
is the
richest source
of phytonutrients containing
800micrograms of LGN per gram
versus other sources like soy, millet, and rye with 2-6mcg/g.
Flaxseed LGN was discovered in 1956 and scientific research interest came in the 1980s when a connection was shown between a low level of LGN in a person who had breast cancer.
Secoisolariciresinol diglucoside (SDG)
is a
powerful antioxidant
belonging to a class of phytonutrients called ~lignans~. Flax seed is the richest source of SDG.
---
Flax hulls are the outside of a flax seed, so when you eat ground flax seed, you will get some ~lignans~. If you are battling any significant health problems (esp those listed above), we recommend complementing your diet with additional concentrated-lignans along with the Golden flaxseed.
Why?
Because
the body is trying to heal
itself, and by giving it a
super food antioxidant as powerful as lignans-,
the body can do more for us! I have had many of my customers tell me impressive stories about how their bodies have been able to heal just by eating right and adding ~lignans~!!
---

We MUST put Superfoods into our body if we hope to live a healthy life!
A PERFECT way to start is to add a small scoop of Lignans- to yogurt or cereal every day! You can eat ~Lignans~Superfoods, the same you eat Flax and even along with it like my family does!