Dry Eyes Flaxseed treatment +
management -Flaxseed oil for Dry Eyes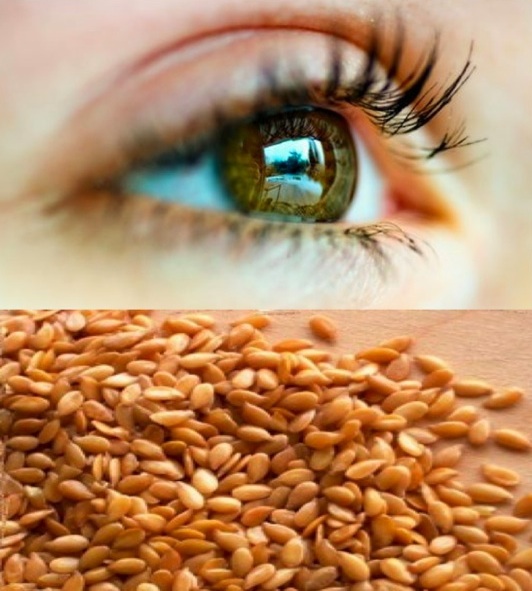 Dry eyes flaxseed management is effective due to the omega-3 essential fatty acids of flax.
Flax is dry eyes nutrition + many doctors recommend flax for patient's dry eyes.
Why is Flax good for dry eyes?
Flaxseed omega-3 oil has essential fatty acids or omega 3 fatty acids that have many health benefits that include prevention or control of dry eyes.
Many eye doctors now recommend flaxseed for their patients who suffer with dry eyes. Most people do not eat enough foods with essential fatty acids, because so much of the food we eat if processed, cooked and 'fast'.
5 Reasons Flax seed is excellent for dry eyes:
1. Flax is a high quality and very economical source of Omega 3 fatty acids that is used throughout the body to protect the cell membranes, including protecting the eyes.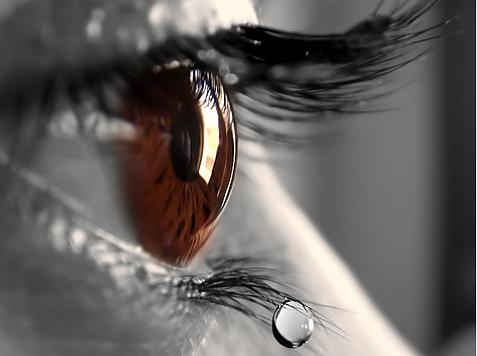 2. Flax provides Omega 3 that are used by the oil glands in the eyelid to build a healthy tear film on the eye's oil layer.
3. Flax is a source of Omega 3s that help suppress inflammation of the eyes (including both blephartis inflammation and inflammation of the tear glands in Sjögren's syndrome, which causes decreased tear production).
4. Essential Omega 3 fatty acids from flax help reduce inflammation in the body and help improve the body's immune response including helping the eyes heal and decrease inflammation.
5. Flax is a vegetarian source of Omega 3s that is dry eyes nutrition healthy food for healing and maintaining your eyes.
Our Flax is the best quality flax with the highest content of Omega 3 fatty acids grown by a family farmer in North Dakota.
What are dry eyes?
You can experience dry eyes when eyes don't make enough tears or tears with the optimal chemical composition of the three layers of the eye, which are:
The outer oily layer
The middle watery layer
The inner mucous layer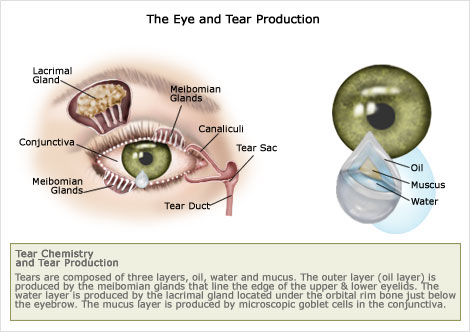 Symptoms of dry eyes
The symptoms can vary but usually include one or more of the following: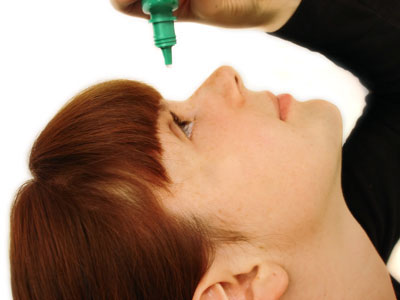 Redness
Uncomfortable, irritated, dry, or scratchy eyes
Burning sensation
Feeling like there's a foreign body or particle in the eye
Blurred vision
Excessive watering when eyes try to compensate for overly dry eyes
Eyes that have lost the normal clear glossy luster
How do you get Dry Eyes?
There are many reasons why people can experience dry eyes. Some of these are: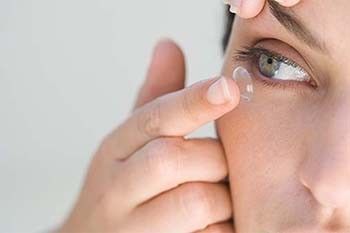 Lasix surgery or other eye surgeries,


The natural aging process,


Antidepressants, antihistamines, oral contraceptives + other meds,
Dry climates, wind exposure + other environmental factors,


Use of CPAP mask used to treat sleep apnea, as well as


General health problems such as diabetes, hypertension, Sjogren's syndrome, or arthritis.
Risks of dry eyes: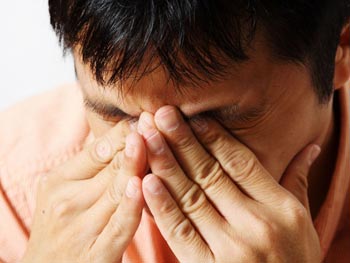 If untreated dry eyes can result in damaged eye tissue or possible scarring of the cornea and impaired vision.


Contact lens wearers want to be careful if they have dry eyes, as they have an increased possibility of irritation or eye infection
Prevent or Lessen Dry eyes
Dry eyes sensitivity can be lessened in various ways, including:
Frequently blinking especially when focusing on something for extended periods of time such as a computer screen,


Decreasing harsh environmental factors such as wind and dust and increasing levels of humidity,


Use of artificial tear solutions, and


Eating ground flaxseed helps provide your body with omega-3 oils it needs to protect your eyes
For dry eyes flaxseed is very beneficial and many eye care professionals recommend eating ground flaxseed.
Flax seed omega-3 oils are essential fatty acids that are body cannot produce and need to help function properly.
The only way to get enough omega-3 fatty acids is to eat them as part of a balanced diet.
Most people do not eat enough foods containing essential fatty acids. If you have dry eyes flaxseed is a great way to get Omega 3 fatty acids.
Eat Plenty of Omega 3
It is important that you eat high quality ground flax that has high content of omega 3 oil, otherwise you may not notice a reduction in dry eyes.
Many people have told us that there is a distinct difference in our Premium Gold Flax seed compared to other flax. There is only 10% of this kind of flax grown.
Our flax is grown without any harsh chemicals, herbicides, insecticides or pesticides and it is non-genetically modified (non-GMO) flax.
For dry eyes Flaxseed is very helpful and also has many other benefits as well as helping reduce inflammation, improving immune response as well as protecting the body against cardiovascular and other diseases.
---