Print Recipe
Flax Cornbread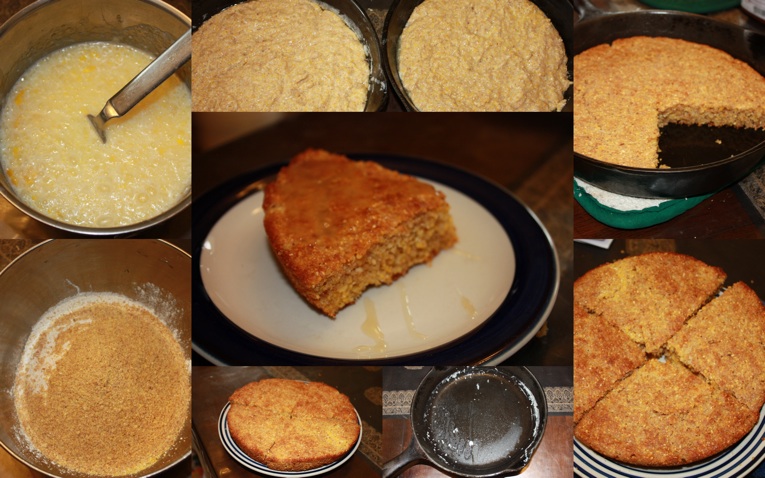 Flax cornbread is delicious warm, cold or right out of the oven!
You can eat flaxseed cornbread with any meal -especially soups, chilis, beans, etc... it is an economical and delicious alternative to bread. Cornbread with flax is also fast and easy!
Make a little extra healthy cornbread with flax and put it in the fridge for a snack or a future meal!
Mix dry ingredients in a mixing bowl: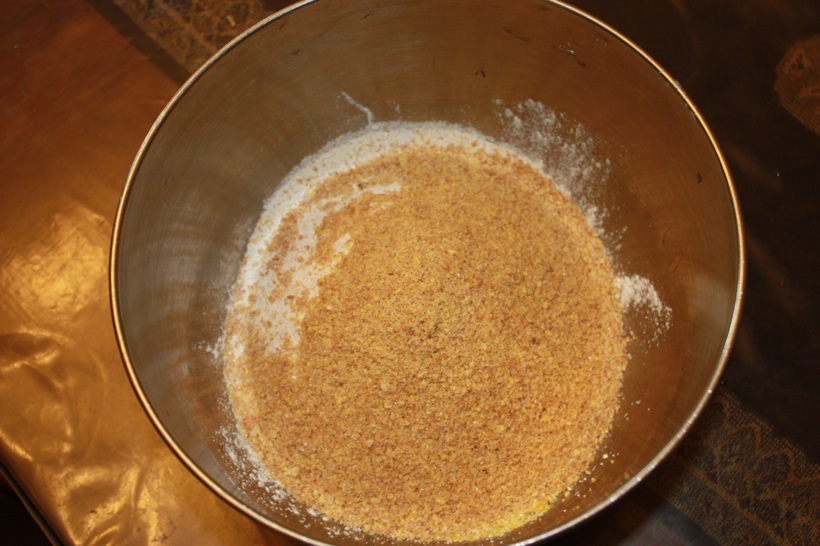 1 cup stone ground cornmeal (organic, otherwise it is likely genetically modified)
1 cup Flour (or 3/4 cup Wheat flour)
1/2 cup Flakes o' Gold or ground whole Flaxseed
3 teaspoons Baking Powder
1/2 teaspoon sea salt
3 Tablespoons Sugar (if you like sweeter corn bread, add more -up to 1/4 cup sugar)
Beat liquid ingredients together in a smaller mixing bowl:
1 Cup Buttermilk -(or 1 cup milk plus 1 Tablespoon Vinegar)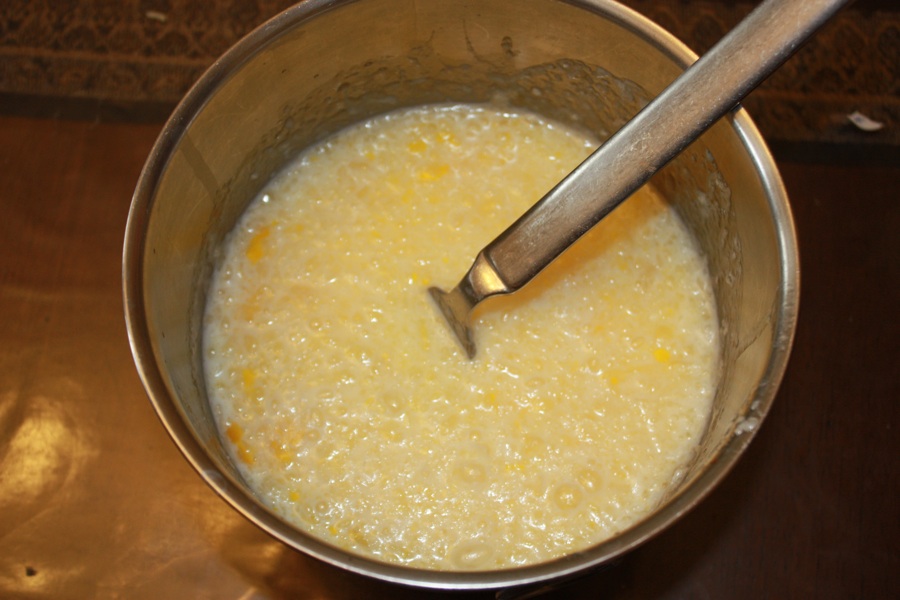 2 eggs
1/2 cup butter (optional if you are trying to make low fat cornbread with flax -just oil pan to prevent it from sticking).
Combine both dry and liquid ingredients until just mixed and smooth (a couple lumps are ok)
**Don't over mix. The baking powder and soda will begin working right away!
If you like a richer flax cornbread, add 1-2 tablespoons of oil to each pan of corn bread before you add the corn bread. The cornbread will have a more golden and crunchy outside.

For low fat flaxseed cornbread, just oil the pans to prevent the batter from sticking -then add the batter divided between the pans you are using.
The flaxseed cornbread will rise only slightly, so you want your pans filled about 2/3 -3/4 full.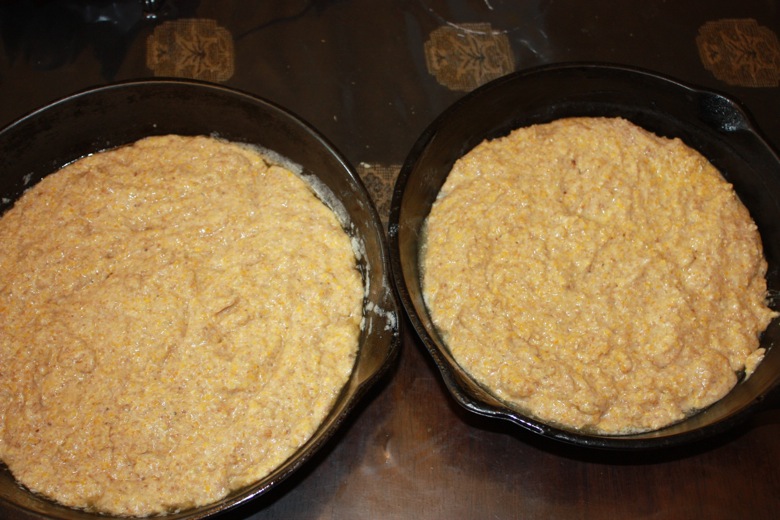 We usually use 2 medium sized cast iron pans, but whatever shape and pans you prefer (or have) -even muffin pans work great!

The type of pan you use will affect the baking time:
For medium cast iron pans, about 20-25 mins or until lightly brown and knife or toothpick comes out clean.
For muffin pans about 15 mins.
For a larger pan 25-30 mins
-or until the cornbread with flax is golden brown on the top and knife or toothpick comes out clean!
Bake at 375*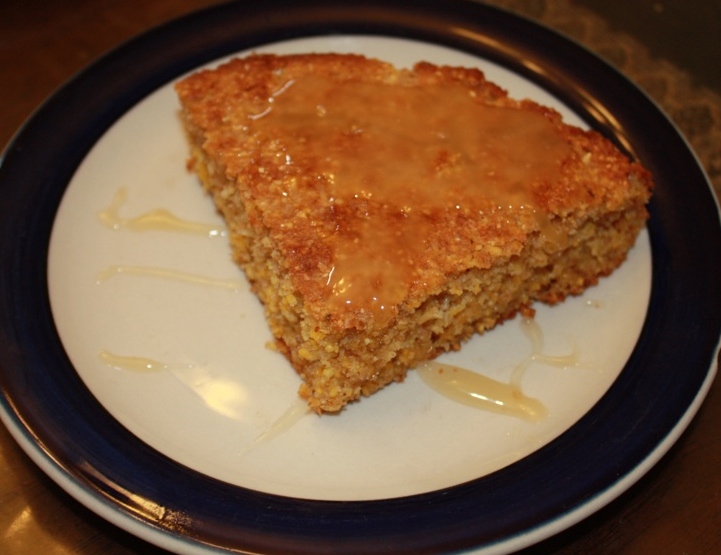 Remove flaxseed cornbread from the oven and allow to cool - or delicious hot! Also a great addition to any meal.
Read more about Flaxseed and it's health benefits.

Return home from flaxseed cornbread, healthy cornbread, healthy cornbread with flax page.

Want to know ways + Ideas of How to eat flax.

Get the Flax to make Flax Cornbread.