Happy Heart Month! Love yourself + Those around you...
It is the month of Valentines Day + I always think, a great reminder to love yourself and those around you!
Take time for you... then you will have more love and energy for those around you!
A big part of taking care of you, is decreasing stress, eating healthier and getting some exercise!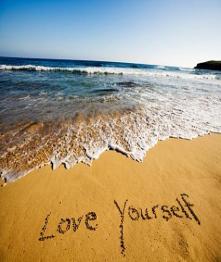 ---
Feature This Month: *4 Reasons Flax Loves Your Heart
It is indisputable. Flax is good for your heart! Flax helps takes care of your heart and keeps it lovin'!
Love yourself first and everything else falls into line. You really have to love yourself to get anything done in this world – Lucille Ball
Even the FDA agrees that the Omega 3 in flax helps 1) support your heart + cardiovascular health, 2) support maintainence of your healthy immune system, and 3) Omega-3s are an important benefit to keeping your body healthy!
Read all of the 4 reasons why you should Eat flax to help your Heart keep pumping and loving!
Scroll down to Feature this Month: 4 Reasons Flax Loves Your Heart!
---
Feature Recipe: Easy Flax Granola Bars Recipe
These are super healthy + yummy Flax Granola Bars that are easy to make -make extra and freeze them for snacks later on! Thank you to Julie for the recipe!
---
Do you live in Kentucky or are you going to the National Farm Machinery Show?
We would love to see you... come and say hi!
Thank you for your support! Eat Healthy to Live healthy!
Blessings on you!
~Ellie