April Showers are here... Farmer's Markets will be here soon!

How has your spring been?

Many of us are enjoying a very unexpected, warm spring! feels like Summer sometimes!~ I just hope that the farmer's won't suffer for the strange weather. ...I am REALLY looking forward to the wonderful local fruit and veggies of the Farmer's Markets!

I'm very happy that tax season is over... I'm sure we all are! This will be a busy summer for me as my son will be getting married in California at the end of July! We are excited :).

What plans do you have this summer? I love to hear from my customers and you can chat with us on facebook as well!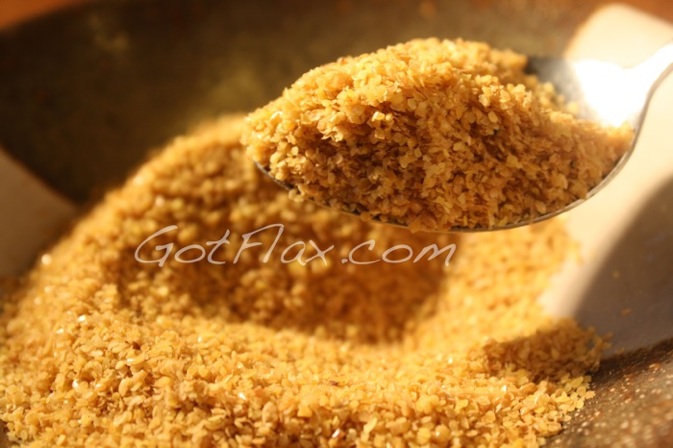 ---
Feature This Month: *The Skinny on Ground Flax seed ...when you want answers!
Wondering more about ground flax seed... the types, benefits, ground flax vs flax meal, etc?

This article gives you all the info in one place!

There is tons of info out there... I believe that it is important to do research and learn as much as we can, while maintaining a balanced view of extremes!

My personal philosophy is to eat food as close as possible to it's source... this is the primary influence in my writing and perspectives. I hope learning more about ground flax will help you eat and live healthier!
Scroll down to the Feature article this Month: The Skinny on Ground Flax seed ... when you want answers!
---
Feature Recipe: Flax Banana Bread Recipe
Who doesn't love freshly baked, moist, delicious Flaxseed Banana Bread?! This Banana bread is high in Fiber and Omega 3, and it can be a healthy breakfast or a yummy snack! Check it out below...
---
Thank you for your support! Eat Healthy to Live healthy!
Blessings on you!
~Ellie