Print Recipe
Fruit Smoothie for Kids
~YUMMY + with Brain Food! Smoothies Recipes For Kids!
---
Fruit Smoothie For Kids ~Fruit Smoothie ~ Kid Approved!
Very YUMMY + has Brain Food that is needed to Get Smarter!
Smoothies for children SHOULD be Delicious!
This is a Delicious Fruit Smoothie Recipe Submitted by my Niece, Kate, and I am so excited to share it with you! She says:
"I just got a request from my kids today for a banana smoothie
and they said "And with brain food!" -our family nick name
for flax :) The kids were begging for more! :D
This fruit smoothie is creamy and more liquid-like, so,
it's easier for the kids to drink.
Kid Approved FLAX smoothie
1 1/2 TBS Flakes o' Gold or Ground Premium Gold Flaxseed
1/3 cup yogurt
1 banana
4 strawberries
1/2 cup milk
1 tsp vanilla
2-3 TBS sucanat (or unrefined cane sugar)
You can add ice if you want it to be icy! Add about 4-5 ice cubes -more or less based on taste!
Makes enough for 2 kids.
Click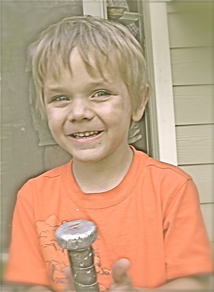 here for the Best Flaxseed for Fruit Smoothie For Kids!Have smoothies recipes to share? We would love to share them! Click here to submit on our contact page!
Have a Flax-A-LiCious Day! :)