Headaches during Period Migraine Relief with Flax seed
Period migraines: I have suffered from migraines + headaches during periods The Flax Hull Lignans saved me.
I have suffered from migraines during my periods for the past 20 years. I have tried everything from holistic products to over the counter migraine products.
Nothing seemed to help.
I got my doctor involved after trying everything and all that seemed to help was prescription migraine medication. One of the side effects from these prescription medication was nautiousness, which is definitely
not fun, but with out prescription medications, my life comes to a stand still. I have to take time off from work and whatever social plans I have made for those couple of days, have to be put on hold if my medication doesn't work (not to mention the expense of these medications that are definitely not cheap.)
My boyfriend and I were at the Farmers Market a week ago, and we were lucky and fortunate to have met Ellie. I explained my situation with my migraines and she suggested trying the Flax Hull Lignans. It just so happened that I had migraine symptoms when I met Ellie. I figured that now was the best time to try the Flax Hull Lignans that I purchased.
Relief from Migraines during Periods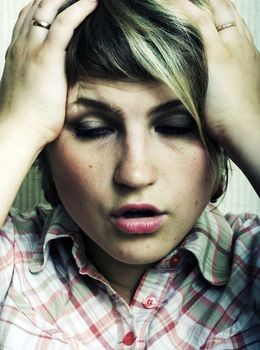 Headaches during period Migraine Relief with Flax seed
I can honestly say that I am a true believer of Ellie's advice. Flax Hull Lignans totally saved me from a week of suffering.
We were at the Mill City Museum Farmers Market this morning and even though I am not out of this miracle product, I decided to purchase a back up that I can take to work, and my upcoming vacation.
~Rhonda D.
---